When using the contact me facility,please email me direct at seorasbheag@hotmail.co.uk with any enquiries. I NEED TO KNOW YOUR EMAIL ADDRESS TO RESPOND ! Also please do look at my facebook business page. I put all my new stock on there first. My new stock includes La Tene Period fibulae and Romano-British fibulae. Due to COVID 19,some events have been postponed,but I still continue to trade from this site and on ebay. I will post events as soon as they become viable. Chester Northgate Arena fairs have been cancelled until 2024 as they are no longer financially viable.
My inventory includes Prehistoric flint tools,Roman bronzes, brooches,coins,rings,ceramics,Saxon and Norse Silver strap ends,rings,pendants, and clothing decorations,Medieval coins,rings,clothing fittings,Tudor rings and coins.All are sourced from old family estate sales and reputable members of The Antiquities Dealers Association/Antique Dealers Association.A few are recent finds reported in the Portable Antiquities scheme.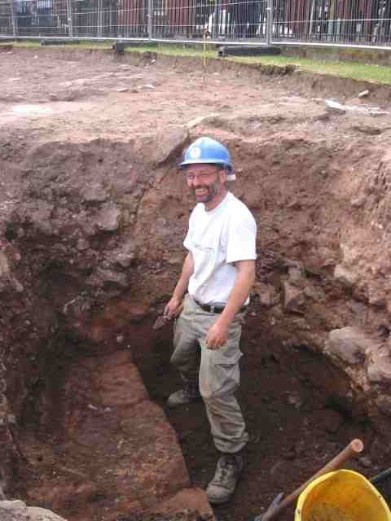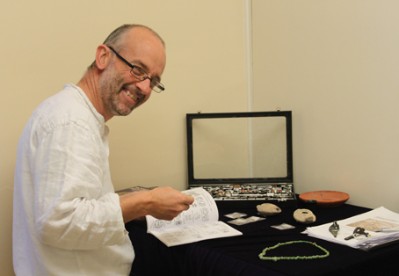 About Me
I have been a professional archaeologist for 31years full time, with a specialist interest in metal small finds from all periods. During this time I have been employed as a Finds Officer, and Conservation Officer, as well as being involved in project management. Due to the downturn in the economic climate, and progressive Osteo-Athritis, I have had to find an alternative source of income, using my skill base, whilst not compromising myself as a professional archaeologist. I continue to work as a field archaeologist, whenever there is contract work available. I am an Associate of the professional body The Chartered Institute for Archaeologists and adhere to their code of conduct.
Therefore I decided to provide a service sourcing antiquities to clients who wish to buy for investment, or who wish to have artifacts authenticated prior to their purchase. I also source and sell artifacts from all periods, but only those from reputable dealers. Most of the artifacts come from family estate sales, or in the lesser case, items which have been recorded by the Portable Antiquities Scheme.
Services
I source and supply antiquities mostly found in the UK, and specialise in Roman coinage, bracelets, brooches, but also sell (Roman, Romano-British, Saxon, Viking),rings(as above but right up to 1950's).I also occasionally have some Roman ceramics. My catalogue is quite eclectic, and changes according to the market. I also sell at antique fairs in the North-West, and in Wales.
History
I started trading as Archaeopteryx Antiquities in August of 2011,selling to local antique shops, and at Antique fairs. Occasionally I sell to friends, and on chance meeting whilst out and about. I am as yet trading on my own. So far I have had no complaints from any of my clients. I aim to keep it this way. Owing to limitations due to Covid, most of my trading has now moved online.
Testimonials
Please look at The testimonial page for testimonials.

Archaeopteryx Antiquities Contact mobile 07739984874 e-mail seorasbheag@hotmail.co.uk see my pages on facebook,Instagram,and Pintrest.